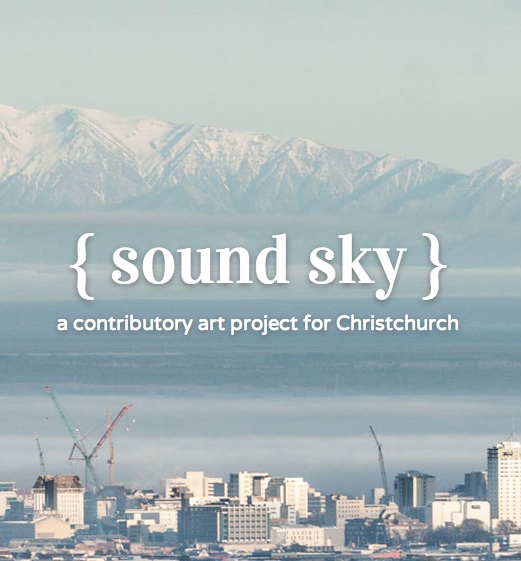 I will be traveling to New Zealand next month to work on a new project in Christchurch called Sound Sky. The project is a collaboration between myself and New Zealand artist, Trudy Lane, and is a contributory audio landscape informed by and evolving out of the tragic earthquakes of 2010/2011 that destroyed the majority of downtown Christchurch.
I'm very excited to be able to contribute to bringing this project to reality as well as to get a chance to travel to New Zealand, where I have never been before.
Thank you to Creative New Zealand, the arts funding body of the New Zealand government, for providing seed funding for Sound Sky and to the wonderful partners (primarily CEISMIC, Gap Filler and CSSA) with whom Trudy and I are looking forward to working more as things progress.